Gregory Ormson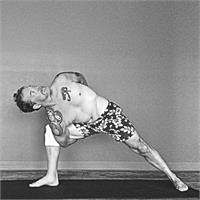 D. Min., M. Div., MA, BS, RYT 200
I first saw yoga 40 years ago in India, but I didn't know what it was. In 2012, spurred on by a back injury, I started my practice in Hawaii. Since then, yoga has become the integrating force to the arts that have shaped my life. It has taught me to celebrate my story, and has renewed me as I've drawn from the deep well of its physical, non-physical, and metaphysical medicine.
Yoga is the royal road of healing and awareness, and its great gift is time and space. In that time and space, those who do yoga embody asana, mobilize prana, surrender cares, and focus the monkey mind. When this happens, the result is a reshaping of mind, body, and spirit.
I trust yoga to work on me, and I trust it to work on you. It is my honor and privilege to guide the yogis and yoginis of MOTTO YOGA into yoga space as a time apart where we share yoga's transformative exchange.
Gregory Ormson is currently not instructing any classes.