Jessica S. Smith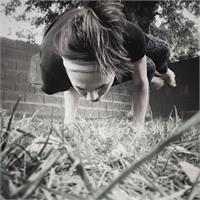 RYT 200
I found yoga in 1998 while attending Arizona State University studying to be a teacher. I was amazed by how the beautiful practice could not only deliver wonderful physical benefits but also calm my mind and bring peace. I immediately fell in love with yoga and continued to deepen my practice for years. I knew it was my calling to use my teaching background to share the practice with others as a yoga teacher.
I attended Southwest Institute of the Healing Arts (SWIHA) and I received my 200 hour Yoga Teacher Certification. At SWIHA, I formally trained under Yoga master Laura McKinzie and her classical Hatha training not only changed the way I practiced on the mat, but also transformed my soul to see more clearly off the mat. I am inspired to motivate others to find whole-body wellness through yoga. I love to teach students of all levels and firmly believe yoga is for EVERY BODY regardless of age, gender, race, ethnicity or socioeconomic status. In class I focus on proper alignment through the use of props. I am also passionate about guiding students with various pranayama (breath) techniques to help them calm their minds and nervous systems and deepen their spiritual connection.
When not teaching, practicing and learning more about yoga, I love to travel, read, study about food and nutrition, and, most importantly, enjoy this beautiful earth with my beloved husband and four children.
Jessica S. Smith instructs the following:
Beginner to advanced.

Patience: Yin Trigger is the perfect complement to your Yang pursuits, which emphasize muscular effort and repetition. In this 60 minute class you'll hold poses for longer periods of time, typically 3-5 minutes each. This practice is slower paced and props may be used to focus on trigger points. You will target and alleviate tightness in deep connective tissue, ligaments, and joints. The slower pace of Yin also allows for a more meditative approach where you can calm that monkey mind. The room is not heated.