Lisa Heuer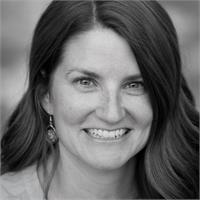 RYT 200
Lisa lives in Washington-yes, that rainy place! Her kids have a faint memory of AZ but she still calls it home and never stops dreaming about the sunshine! When not practicing yoga, she loves to camp, hike, read, sing, travel, exercise, laugh, and learn. She finds joy connecting with others and spending time with her husband and two kids.
Although she was introduced to yoga many years ago, her real yoga journey began when she connected to her breath. "For me, yoga was a series of challenging movements or frustrating poses, or hot sweaty studios and stinky people, or ego promoting/crushing exercises that made me more determined but then one day things started to shift and change. Ya know, sometimes you HEAR something during class and other times you are LISTENING. It was a cue, a prompt, and then a feeling. I had heard it before, but wasn't truly listening. Everything changed when I began to focus on breathing. How can my breath help me here on my mat, in my life or in a moment? Now, for me, yoga is healing, yoga is exercise, yoga is meditation, yoga is love, forgiveness and acceptance, yoga is so much and yet as simple as breathing. I was amazed at what I had missed but excited about the journey ahead. I try to show upon my mat without expectations, just breathe and move and breathe more."
Her favorite way to make it through the day: Slow down, smile, and breathe.
Lisa Heuer is currently not instructing any classes.