Mary Ramirez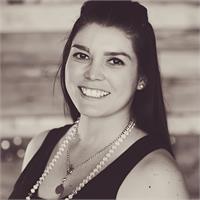 OPERATIONS MANAGER
I am a dog mom to my fur-baby, Lilly. A teacher, and lover of smiling, coffee, traveling, crafting, photography and all things pink, yogini. I found hot yoga back in 2014 and have been hooked ever since. But it wasn't until I experienced a life changing event, about a year and a half ago, that I truly began to understand the many benefits and healing powers that yoga offers the mind, body, and soul. Motto Yoga became my sanctuary, and I honestly don't know what, or where, I'd be had I not found this magical studio to practice at.
I'd love to pursue my dream one day of becoming a yoga instructor, and just adding the wonderful knowledge of all things yoga to my always-growing brain. I began as a student at Motto, and became a studio assistant in November of 2016. I am an expert of our classes, the studio, and fabulous instructors, and can help you find the best fit at our studio based on your needs. Come see me behind the front desk or send me an email at mary@mottoyoga.com with any questions.
Mary Ramirez is currently not instructing any classes.