Dawn Cox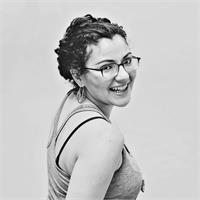 RYT 200
I thought I'd check-out this thing called "yoga" at my local gym in 2010. After one class, I was hooked! Not only did I get a fantastic physical work-out, which I expected, but I got something more that calmed me and actually changed my personality! I found myself becoming more and more stressed and tense with the pressures of daily life, and I didn't like it. A consistent yoga practice brought me a stronger body and a calmer, more focused mind. I am so thankful I found this practice before becoming a parent! Yoga helps me be a better mother and also model a better way for my children.
A fortuitous job change in 2013 led me to yoga teacher training. Yoga had become a part of me and I wanted to share it with others. I completed a 200-hour Yoga Alliance teacher training program and began teaching. I've also completed additional training in alignment and yoga sequencing.
I live in Gilbert with my husband; children; six rescue dogs, Snoopy, Bambi, Ginger, Leah, Pepper, and Wheezy; and cat, Zoe.
Dawn Cox instructs the following:
Beginner to advanced.

This all-levels hot yoga class is accessible to everyone, beginners to experienced students alike. Set to music in a room heated up to 102 degrees and at 40 percent humidity. This set-sequence class uses functional commands to direct students in and out of postures, blending the elements of true Hatha yoga and Ashtanga-inspired vinyasa power flow. You will work the entire body, toning your muscles, promoting a healthy weight, and reducing stress. This class is a journey you can take daily to improve yourself physically and mentally. Classes are 60 minutes.




Beginner to advanced.

Recharge with this vinyasa flow inspired sequence that will tone your body, develop flexibility and open yourself up to all the possibilities that lie within you. While this sequence may vary by class, it will emphasize the importance of connecting breath with movement beginning with foundational sun salutations. Additionally, this class may offer more challenging postures including standing balance, arm balancing and inversions. Modifications and variations offered for all poses so that the intensity and challenge accommodates the student. Be prepared to have fun, sweat, tone and break through both physical and mental limitations. Room heated to 95 degrees.