Strength: Yoga Sculpt
This class is taught by: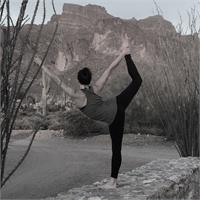 RYT 200
I fell in love with yoga in 2015. I had been searching for a full body workout that was sustainable. Yoga provides balance in my life, refreshes my body, and gives me a creative outlet to reach others. In 2016 I started my yoga teaching journey at Motto, and since then I have found great joy teaching and leading people in finding a healthier way of life. My background in dance supports my teaching style, aiding in proper alignment and postures.

I am also a student at Midwestern University, pursuing my Masters Degree in Occupational Therapy. It is my hope and goal to incorporate my love for yoga into my future profession.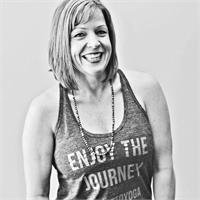 LEAD TEACHER, E-RYT 500
I started my yoga journey in 2008. I completed a 500-hour Yoga Alliance Teacher Certification program and have taught over 1,000 hours of classes. My passion is helping people feel good about themselves and understanding that we all can keep learning and growing; there is always room for more!

I'm a licensed massage therapist and have been massaging for over 15 years. I'm a proud mother of grown twins, and a grandmother to two. I live in Mesa with my husband and miniature schnauzers, Burberry and Baxter. You can reach me at ginny@mottoyoga.com with any questions.
Beginner to advanced.
This class combines core-building yoga principles, high-intensity interval training, and cardio. This class is challenging, but there is no impact so it is safe for all fitness levels. Modifications are given to accommodate all students. Conducted in a heated room, this high-energy class builds strength and endurance. Props may be used. This class will help you build a stronger core; create long, lean muscles; increase flexibility, and burn fat. Room is heated to 95 degrees.
Upcoming classes: