Flow Down
This class is taught by: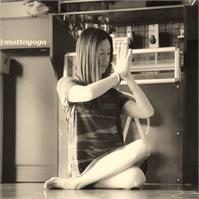 RYT 200
I began my yoga journey in 2013 when looking for something to bring variety to my workout routine. I quickly discovered yoga was much more than just a form of physical exercise. Yoga came at a time in my life when I was having difficulty cultivating peace and a sense of self-identity. My yoga journey has led me to develop physical endurance and more importantly, find inner strength. This message of empowerment is one I hope all students will discover.
I joined the Motto team in April as Front Desk Yoga Advisor. In December 2017 I completed a 200 YTT program through Motto.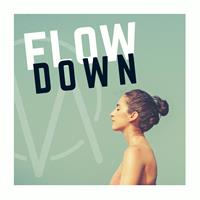 This hybrid yoga class combines active movement followed by calming stillness. This 60 minute class begins with vinyasa flow practice connecting breath and postures. You will connect deeply with your body and explore the subtleties of sthira and sukham—effort and ease--as you move through an active and stimulating sequence.
From there you will progress down to your mat for luxuriously long-held yin holds, focusing on the hips and shoulders—and everything connected— to create awareness and space in your joints and connective tissues. Class is not heated.
Upcoming classes: