Patience: Yin Trigger $10 Thursdays
This class is taught by: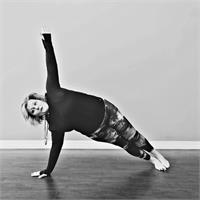 Owner, MBA, E-RYT

I found hot yoga after suffering injuries in a car accident. I was in such bad shape, physically and mentally, I didn't know how I was going to go another 10, 20, 40-plus years in my body. Hot yoga quickly alleviated lots of problems and ignited a passion in healing and recovery.
I have a husband and four kids. It was no small feat finding time for myself on my mat, but I did it. I prioritized that time for myself (Yes! We can do that!) and it has changed my world. Coming to my mat, being aware of my body, my mind, my breath. Moving my body through the poses. Noticing how things change; somedays I improve and sometimes I regress. Some days everything is so hard. And somedays, I do my practice like a boss. (In my mind, at least!) You can never know how it will play-out when you step onto your yoga mat.
I believe we are all our own best teachers; a good teacher will facilitate this innate awareness. I think everyone's bodies and practices are different, and we are all coming to our mats for our own reasons. An awesome teacher, clean studio, hot room, yoga squad, all of it is secondary to the simple act of just getting to your own mat for your practice.
I completed a 200-hour Yoga Alliance Teacher Certification program and launched Motto Yoga as a place for people to gather, heal, improve, relax, just be. And sweat! I've also received additional training in anatomy and kinesiology for Hatha Yoga with Tish Hegel, B.S. Kinesiology, E-RYT, ACSM Personal Trainer; the Myofascial Release Melt Method with Sue Hitzmann, MS, CST, NMT; and Yoga Nidra. I began the 500 hour training program with Yoga Medicine in 2017 and have completed the Spine Anatomy Dysfunction and Application, Myofascial Release, Yin & Meditation, and Cadaver Lab Modules.
I studied business in college and graduated with degrees in marketing and business administration. I love to travel and do hot yoga. I live in Gilbert with my husband, children, and miniature schnauzer, Coconut. Follow me on Instagram at @intention_focused_yoga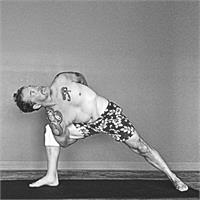 D. Min., M. Div., MA, BS, RYT 200
I first saw yoga 40 years ago in India, but I didn't know what it was. In 2012, spurred on by a back injury, I started my practice in Hawaii. Since then, yoga has become the integrating force to the arts that have shaped my life. It has taught me to celebrate my story, and has renewed me as I've drawn from the deep well of its physical, non-physical, and metaphysical medicine.
Yoga is the royal road of healing and awareness, and its great gift is time and space. In that time and space, those who do yoga embody asana, mobilize prana, surrender cares, and focus the monkey mind. When this happens, the result is a reshaping of mind, body, and spirit.
I trust yoga to work on me, and I trust it to work on you. It is my honor and privilege to guide the yogis and yoginis of MOTTO YOGA into yoga space as a time apart where we share yoga's transformative exchange.
Beginner to advanced.
Patience: Yin Trigger is the perfect complement to your Yang pursuits, which emphasize muscular effort and repetition. In this 60 minute class you'll hold poses for longer periods of time, typically 3-5 minutes each. This practice is slower paced and props may be used to focus on trigger points. You will target and alleviate tightness in deep connective tissue, ligaments, and joints. The slower pace of Yin also allows for a more meditative approach where you can calm that monkey mind. The room is not heated.