Rock the Block Workshop
This class is taught by: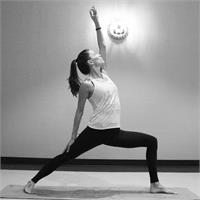 E-RYT 200
I began a consistent yoga practice in 2007. At the time, I was an avid runner and, after sustaining a back injury, I needed to seek out other methods of receiving the same meditational and physical benefits. It didn't take long before I realized my yoga practice was providing much more than I initially expected; it had positively changed and influenced who I was.
My teaching style reflects over a decade of experience working as a life coach and teacher of holistic health, wellness, and personal development. My classes are challenging, uplifting, yet approachable. I believe yoga not only strengthens the body, it also renews the mind and spirit. My approach inspires students to look beyond the physical aspects of the practice both on and off their mats.
I am an E-RYT 200 certified teacher. My passion for creating individual as well as world change has led me to pursue leadership, activism, and trauma informed trainings. Some of my most prominent teachers in those fields include Seane Corn, Suzanne Sterling, and Hala Khouri. In addition, I've completed a 200-hour Kundalini Yoga teacher training with Anahata Yoga and am continuing with advanced trainings and education for my 500-hour certification. I work as a Realtor and Yoga Teacher. I teach at Phoenix-area based studios, corporations and am a lead instructor for Motto Teacher Training.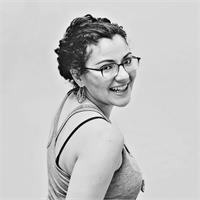 RYT 200
I thought I'd check-out this thing called "yoga" at my local gym in 2010. After one class, I was hooked! Not only did I get a fantastic physical work-out, which I expected, but I got something more that calmed me and actually changed my personality! I found myself becoming more and more stressed and tense with the pressures of daily life, and I didn't like it. A consistent yoga practice brought me a stronger body and a calmer, more focused mind. I am so thankful I found this practice before becoming a parent! Yoga helps me be a better mother and also model a better way for my children.
A fortuitous job change in 2013 led me to yoga teacher training. Yoga had become a part of me and I wanted to share it with others. I completed a 200-hour Yoga Alliance teacher training program and began teaching. I've also completed additional training in alignment and yoga sequencing.
I live in Gilbert with my husband; children; six rescue dogs, Snoopy, Bambi, Ginger, Leah, Pepper, and Wheezy; and cat, Zoe.
The yoga practice was designed thousands of years ago before we sat at desks, drove cars and lived the modern lifestyles we do today. As humanity has evolved and changed so has the shape, size and structure of our physical bodies. Even though yoga is accessible to everyone it's not a "one size fits all" practice. Essentially every single person meets their mat from a different place.
In this 90-minute workshop you will explore ways to use props to deepen, support and progress in your practice. Through understanding how to strategically use these tools you will learn:
skills for proper alignment while making certain poses more accessible
how to create more balance in your practice through strengthening weaker areas and lengthening areas that are less flexible
ways to alleviate the unnecessary struggle in poses while cultivating a relaxed breath and mind
how to hold poses with comfort to release deeper tension stored in the body
Pre-register for $25.