200-hr Yoga Teacher Training
This class is taught by: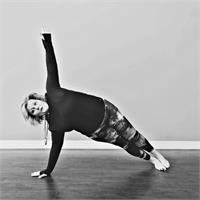 Owner, MBA, E-RYT 200, RYT 500 In Process
I found hot yoga after suffering injuries in a car accident. I was in such bad shape, physically and mentally, I didn't know how I was going to go another 10, 20, 40-plus years in my body. Hot yoga quickly alleviated lots of problems and ignited a passion in healing and recovery.
I have a husband and four kids. It was no small feat finding time for myself on my mat, but I did it. I prioritized that time for myself (Yes! We can do that!) and it has changed my world. Coming to my mat, being aware of my body, my mind, my breath. Moving my body through the poses. Noticing how things change; somedays I improve and sometimes I regress. Some days everything is so hard. And somedays, I do my practice like a boss. (In my mind, at least!) You can never know how it will play-out when you step onto your yoga mat.
I believe we are all our own best teachers; a good teacher will facilitate this innate awareness. I think everyone's bodies and practices are different, and we are all coming to our mats for our own reasons. An awesome teacher, rockin' playlist, clean studio, hot room, yoga squad, all of it is secondary to the simple act of just getting to your own mat for your practice.
I completed a 200-hour Yoga Alliance Teacher Certification program and launched Motto Yoga as a place for people to gather, heal, improve, relax, just be. And sweat! I've also received additional training in anatomy and kinesiology for Hatha Yoga with Tish Hegel, B.S. Kinesiology, E-RYT, ACSM Personal Trainer; the Myofascial Release Melt Method with Sue Hitzmann, MS, CST, NMT; and Yoga Nidra. I began the 500 hour training program with Yoga Medicine in 2017 and have completed the Spine Anatomy Dysfunction and Application, Myofascial Release, Yin & Meditation, and Cadaver Lab Modules.
I studied business in college and graduated with degrees in marketing and business administration. I love to travel and do hot yoga. I live in Gilbert with my husband, children, and miniature schnauzer, Coconut. Follow me on Instagram at @intention_focused_yoga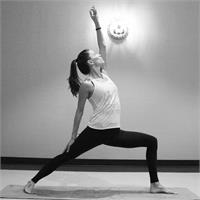 E-RYT 200
I began a consistent yoga practice in 2007. At the time, I was an avid runner and, after sustaining a back injury, I needed to seek out other methods of receiving the same meditational and physical benefits. It didn't take long before I realized my yoga practice was providing much more than I initially expected; it had positively changed and influenced who I was.
My teaching style reflects over a decade of experience working as a life coach and teacher of holistic health, wellness, and personal development. My classes are challenging, uplifting, yet approachable. I believe yoga not only strengthens the body, it also renews the mind and spirit. My approach inspires students to look beyond the physical aspects of the practice both on and off their mats.
I am an E-RYT 200 certified teacher. My passion for creating individual as well as world change has led me to pursue leadership, activism, and trauma informed trainings. Some of my most prominent teachers in those fields include Seane Corn, Suzanne Sterling, and Hala Khouri. In addition, I've completed a 200-hour Kundalini Yoga teacher training with Anahata Yoga and am continuing with advanced trainings and education for my 500-hour certification. I work as a Realtor and Yoga Teacher. I teach at Phoenix-area based studios, corporations and am a lead instructor for Motto Teacher Training.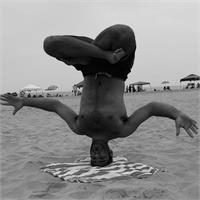 E-RYT 200
I found yoga in 2007 as way to release stress and connect with my inner self. When I enrolled in Teacher Training, my intention was to simply deepen my practice. During this training, my knowledge of yoga expanded greatly and I was transformed as a yoga practitioner, physically as well as spiritually. It was then that I felt compelled to share, connect and advance with everyone by guiding students through their practices.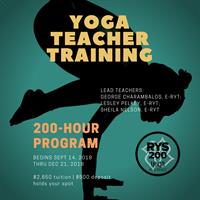 Ready to dive deeper into yoga?
In our program you will do the following:
*Learn the maps of alignment, and how to align, demonstrate, cue, modify, and correct poses for all five categories of asana, covering over 100 poses.
*Find your voice and practice leading a group through a yoga practice. Study the learning process and apply those principles in sharing your love of yoga with others. Try-on different teaching styles and understand the qualities of an effective teacher.
*Read yoga philosophies and traditional texts to explore why these traditions have endured for thousands of years and have growing appeal in the West.
*Study anatomy, kinesiology, and physiology as it applies to yoga and learn how to keep your own practice safe and effective while you help your students develop sustainable practices.
*Learn effective yoga business practices and ethics.
*Practice and apply what you've learned in training in a structured mentoring program.
Upcoming classes:
Sun

Nov 18 12:00 pm - 4:00 pm

with

Sheila

Nelson




Sign Up

Wed

Nov 21 5:30 pm - 9:30 pm

with

Lesley

Pelkey




Sign Up

Fri

Nov 23 5:30 pm - 9:30 pm

with

George

Charalambous




Sun

Nov 25 12:00 pm - 4:00 pm

with

Sheila

Nelson




Sign Up

Wed

Nov 28 5:30 pm - 9:30 pm

with

Lesley

Pelkey




Sign Up

Fri

Nov 30 5:30 pm - 9:30 pm

with

George

Charalambous




Sun

Dec 02 12:00 pm - 4:00 pm

with

Sheila

Nelson




Sign Up

Wed

Dec 05 5:30 pm - 9:30 pm

with

Lesley

Pelkey




Sign Up

Fri

Dec 07 5:30 pm - 9:30 pm

with

George

Charalambous




Sun

Dec 09 12:00 pm - 4:00 pm

with

Sheila

Nelson




Sign Up

Wed

Dec 12 5:30 pm - 9:30 pm

with

Lesley

Pelkey




Sign Up

Fri

Dec 14 5:30 pm - 9:30 pm

with

George

Charalambous




Sun

Dec 16 12:00 pm - 4:00 pm

with

Sheila

Nelson




Sign Up

Wed

Dec 19 5:30 pm - 9:30 pm

with

Lesley

Pelkey




Sign Up

Fri

Dec 21 5:30 pm - 9:30 pm

with

George

Charalambous