Enjoy a yoga practice customized to YOU with One on One Training!


Learn more about yoga.

Deepen your practice physically and mentally.

Develop practice specific to your anatomy and goals.
Schedule with your favorite Motto instructor or let us recommend a trained, experience teacher to help you take your practice to the next level! Schedule right here online or call (480) 819-YOGA to get started.
Pick an appointment type:
Perfect for quick check-in before or after class to work on one thing for 30 min.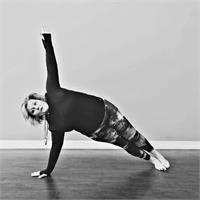 Owner, MBA, E-RYT 200, RYT 500 In Process
I found hot yoga after suffering injuries in a car accident. I was in such bad shape, physically and mentally, I didn't know how I was going to go another 10, 20, 40-plus years in my body. Hot yoga quickly alleviated lots of problems and ignited a passion in healing and recovery.
I have a husband and four kids. It was no small feat finding time for myself on my mat, but I did it. I prioritized that time for myself (Yes! We can do that!) and it has changed my world. Coming to my mat, being aware of my body, my mind, my breath. Moving my body through the poses. Noticing how things change; somedays I improve and sometimes I regress. Some days everything is so hard. And somedays, I do my practice like a boss. (In my mind, at least!) You can never know how it will play-out when you step onto your yoga mat.
I believe we are all our own best teachers; a good teacher will facilitate this innate awareness. I think everyone's bodies and practices are different, and we are all coming to our mats for our own reasons. An awesome teacher, rockin' playlist, clean studio, hot room, yoga squad, all of it is secondary to the simple act of just getting to your own mat for your practice.
I completed a 200-hour Yoga Alliance Teacher Certification program and launched Motto Yoga as a place for people to gather, heal, improve, relax, just be. And sweat! I've also received additional training in anatomy and kinesiology for Hatha Yoga with Tish Hegel, B.S. Kinesiology, E-RYT, ACSM Personal Trainer; the Myofascial Release Melt Method with Sue Hitzmann, MS, CST, NMT; and Yoga Nidra. I began the 500 hour training program with Yoga Medicine in 2017 and have completed the Spine Anatomy Dysfunction and Application, Myofascial Release, Yin & Meditation, and Cadaver Lab Modules.
I studied business in college and graduated with degrees in marketing and business administration. I love to travel and do hot yoga. I live in Gilbert with my husband, children, and miniature schnauzer, Coconut. Follow me on Instagram at @intention_focused_yoga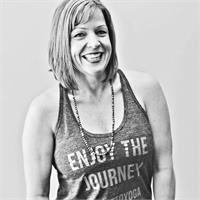 LEAD TEACHER, E-RYT 500
I started my yoga journey in 2008. I completed a 500-hour Yoga Alliance Teacher Certification program and have taught over 1,000 hours of classes. My passion is helping people feel good about themselves and understanding that we all can keep learning and growing; there is always room for more!

I'm a licensed massage therapist and have been massaging for over 15 years. I'm a proud mother of grown twins, and a grandmother to two. I live in Mesa with my husband and miniature schnauzers, Burberry and Baxter. You can reach me at ginny@mottoyoga.com with any questions.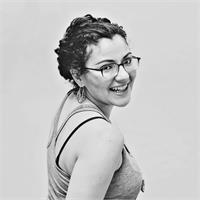 RYT 200
I thought I'd check-out this thing called "yoga" at my local gym in 2010. After one class, I was hooked! Not only did I get a fantastic physical work-out, which I expected, but I got something more that calmed me and actually changed my personality! I found myself becoming more and more stressed and tense with the pressures of daily life, and I didn't like it. A consistent yoga practice brought me a stronger body and a calmer, more focused mind. I am so thankful I found this practice before becoming a parent! Yoga helps me be a better mother and also model a better way for my children.
A fortuitous job change in 2013 led me to yoga teacher training. Yoga had become a part of me and I wanted to share it with others. I completed a 200-hour Yoga Alliance teacher training program and began teaching. I've also completed additional training in alignment and yoga sequencing.
I live in Gilbert with my husband; children; six rescue dogs, Snoopy, Bambi, Ginger, Leah, Pepper, and Wheezy; and cat, Zoe.